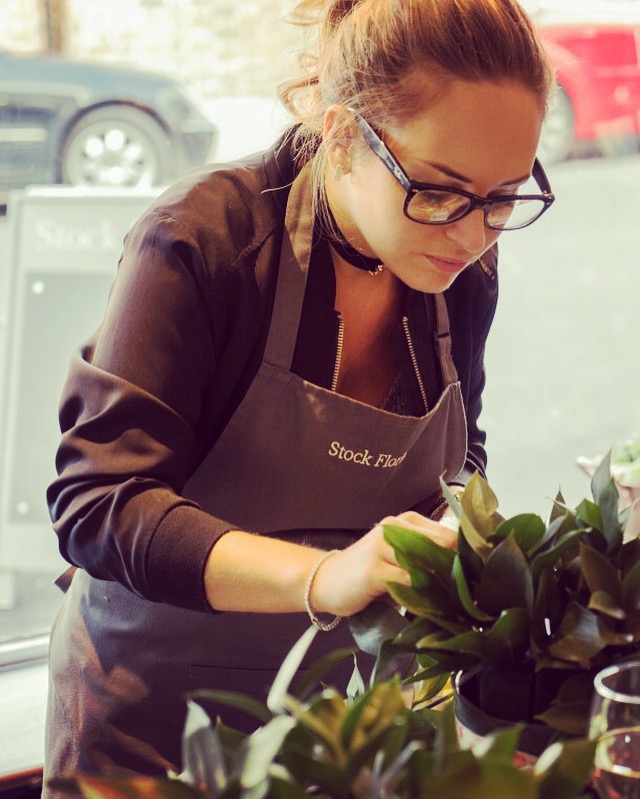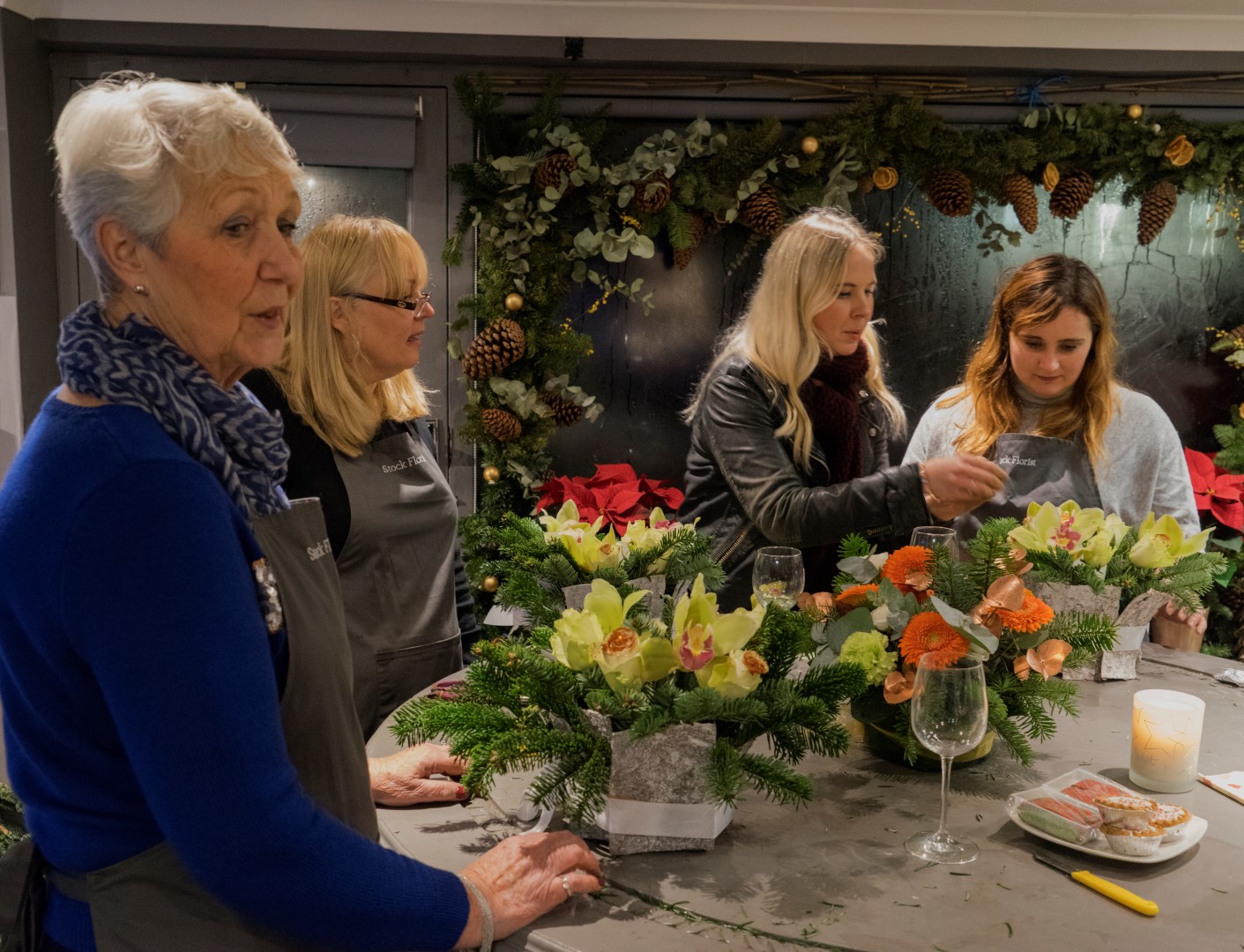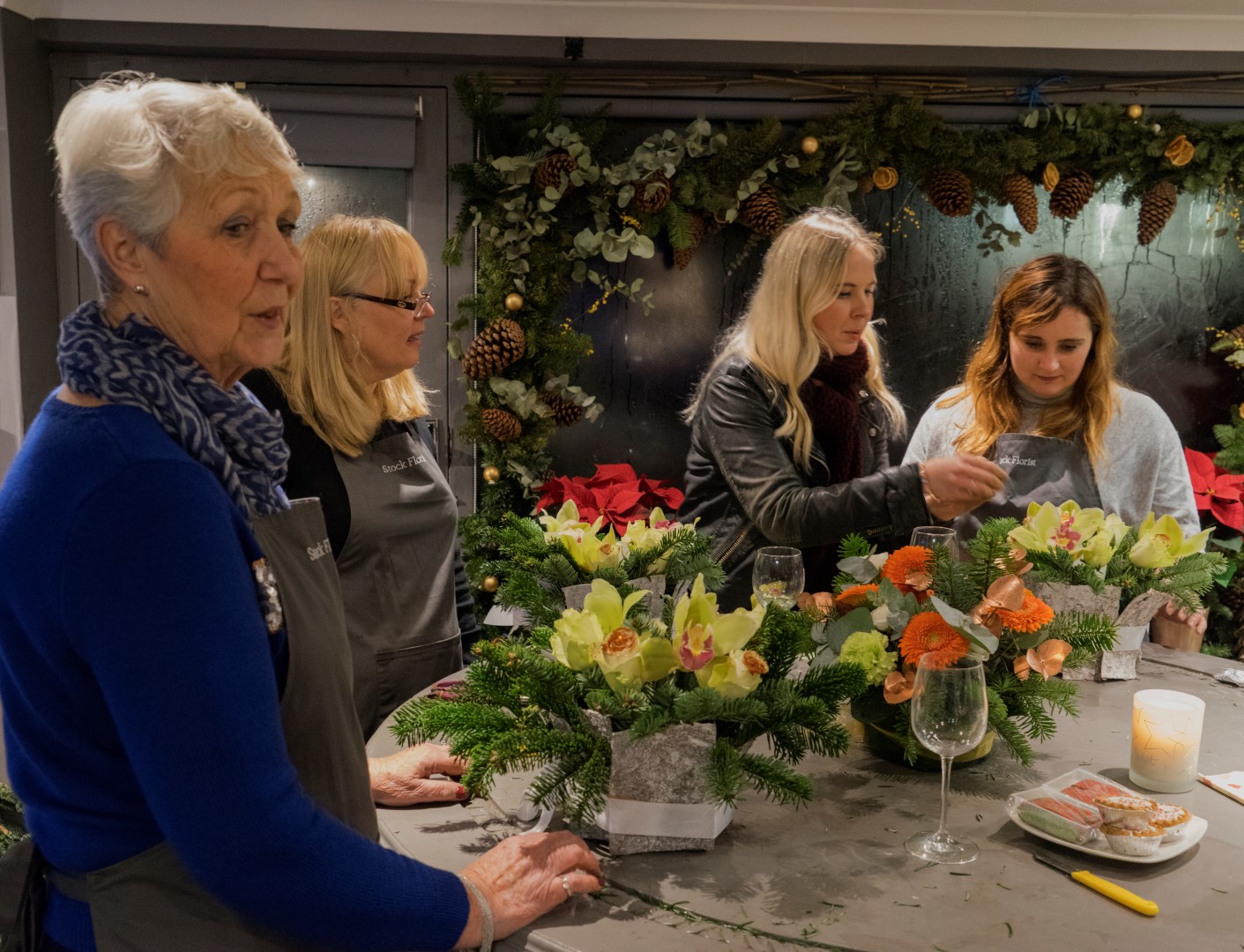 Bespoke Flower Workshop! Hosted by the talented and friendly team from Stock Florist
What size group?
This Workshop is great for a minimum of x8 people and a maximum group size of x20
How Long is the workshop? 3 hours including your meal break

What will I be doing?
Discuss what you would like to do with the team and create your own bespoke workshop. You will be taught by an experienced Floristry trainer, how to design and make your own beautiful floral arrangements ready to take home and impress family and friends.

What's included? Your workshop, a glass of Prosecco on arrival and a 2 course meal.
What do I need to bring?You may be using glue and natural materials and although aprons will be provided please wear something that you don't mind if it gets messy. Don't forget your glasses for close work.
All equipment and materials are included, no experience is necessary and all you need to bring according to the team is a 'smile'.
Ticket Price £70
Minimum Package Price £560 for less than x8 people attending
Ticket sales are not refundable. If something comes up and you are unable to make it you are welcome to gift your ticket to a friend.
We reserve the right to, at any time, cancel the event and issue a refund.
Please note: You will receive a confirmation email from us once you have purchased your ticket/s. Attendees do not receive a physical ticket.
Do you want to know when the next Bespoke Flower Workshop will be? or want to Host your own workshop at home or in one of our fabulous venues? then click below to message us!
OTHER WORKSHOPS YOU MIGHT BE INTERESTED IN....
Learn how to create your own stunning design drum Lampshade suitable for either ceiling or table lamp
POM POM KEY RING WORKSHOP
Nothing more fun than a natter whilst your create these fun Key rings to attach to your summer bag or keys
Learn the skill of screen print and create your own designer tea towels